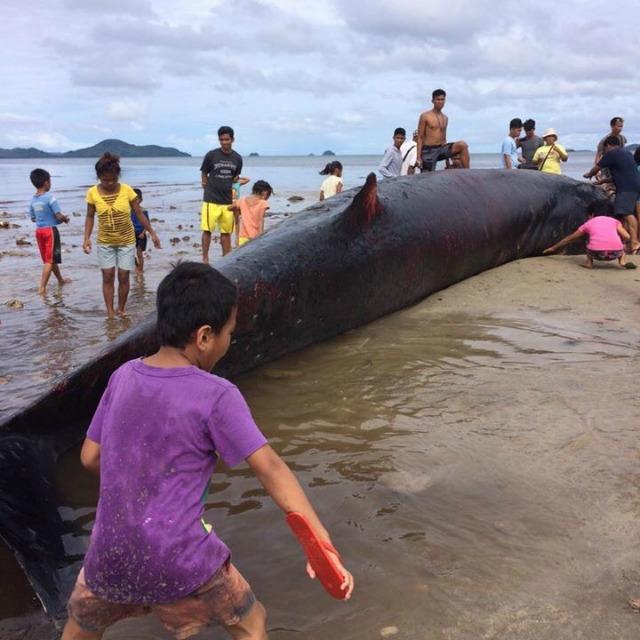 A Bryde's whale was found beached on the shores of Sitio Gitan, Sibaltan in El Nido, Palawan on Sunday.
The whale was 13 meters long and bore wounds.
Local authorities said they tried to coax the whale to go back to sea but it eventually died.
Residents flocked to the beach and marveled at the huge whale.
They said it was the first time a Bryde's whale washed ashore here.
There are three known species of Bryde's whale. However not much is known about them except that they are frequently spotted in the waters of the Pacific, Atlantic, and Indian oceans.
The Bryde's whale is among the whales that are dwindling in number because of commercial hunting.
The beached whale in El Nido will be subjected to autopsy to determine the cause of its death, local authorities said.
Source: http://www.gmanetwork.com/news/scitech/science/622648/bryde-s-whale-washed-ashore-in-el-nido-palawan/story/