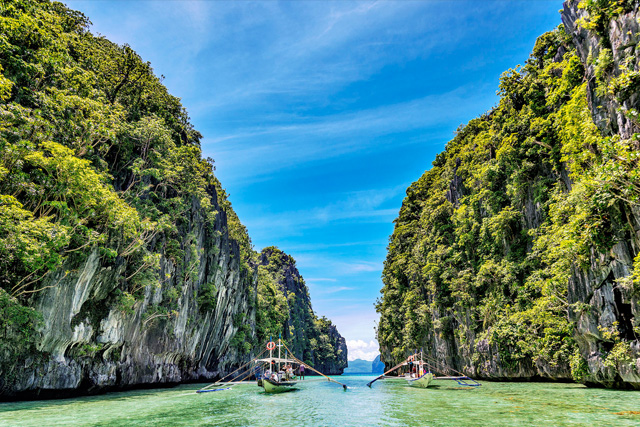 Boracay once again topped the list of the best islands in the world by the readers of an international travel magazine, and directly behind it are the Cebu and Visayan Islands and Palawan, also popular tourist spots.
The results of the Condé Nast Traveler's Readers' Choice Awards survey for the year revealed the small island off Panay Island, known for its white-sand beach and "thriving nightlife scene," won the fancy of most of the more than 300,000 readers who sent in their votes.
Boracay was loved by the travel magazine's readers for being "as close to a tropical idyll as you'll find in Southeast Asia, with gentle coastlines and transportative sunsets," wrote Condé Nast editors in a post published on October 16.
Right behind Boracay are the Cebu and Visayan Islands and Palawan, also regulars in lists of the world's best-loved islands—Palawan was named the best island in the world by the same magazine in 2015 and 2014.
Cebu was said to be "not as wild" as Phuket, Thailand, and is more "personal, with plenty of up-and-coming restaurants and shopping [malls]."
Palawan, meanwhile, was again praised for being home to the Puerto Princesa Subterranean River, one of the seven natural wonders of the world.
Boracay, while being hailed for its beauty, also has problems with trash because of the hordes of tourists who visit it.
The voting period for the Readers' Choice Awards was from April 1 to July 1, 2017. It covered only islands outside of the United States.
The top 30 islands in the world for the year, according to the results of the survey, are the following:
Boracay, Philippines
Cebu and Visayan Islands, Philippines
Palawan, Philippines
Mallorca, Spain
Mykonos, Greece
Bermuda
St. Barts
Turks and Caicos
Bali, Indonesia
Cayman Islands
St. Lucia
St. John, U.S. Virgin Islands
Crete, Greece.
Sardinia, Italy
Ibiza, Spain
Antigua
Vancouver Island, B.C., Canada
Isla Mujeres, Mexico
Barbados
Capri, Italy
Fiji
Moorea, French Polynesia
Bora Bora, French Polynesia
British Virgin Islands
Santorini, Greece
Mauritius
Anguilla
Hvar, Croatia
Madeira, Portugal
St. Thomas, U.S. Virgin Islands
Source: http://www.gmanetwork.com/news/lifestyle/travel/629999/boracay-cebu-palawan-top-world-s-best-islands-list-in-2017/story/