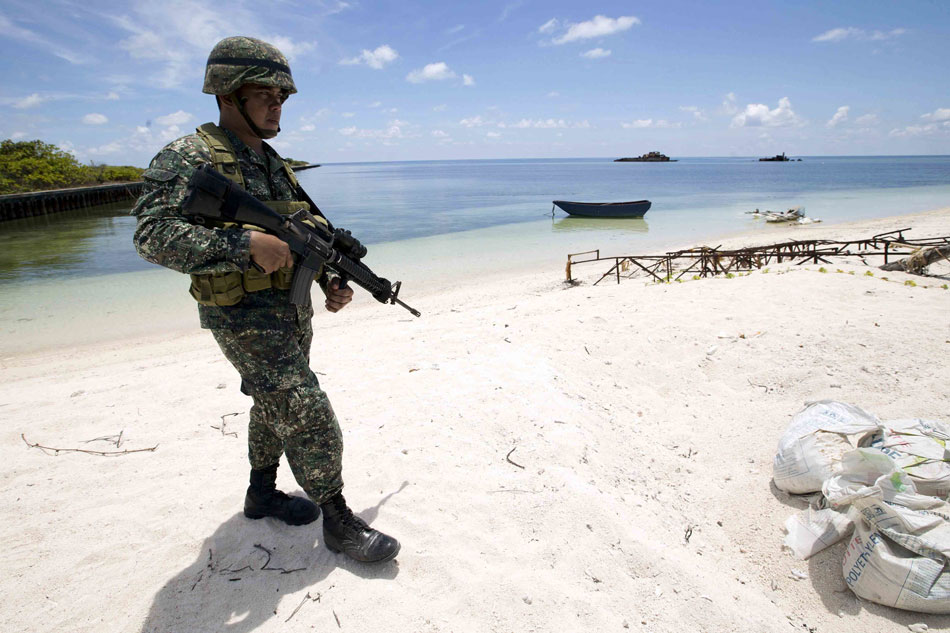 Magdalo Rep. Gary Alejano on Tuesday said tension between Philippine and Chinese forces continues in the disputed West Philippine Sea.
Alejano said he received information that Chinese ships were seen again in waters near the Philippines' Pag-asa island and 3 nearby sandbars.
"The concern and tensions in Pag-asa island and its three sandbars are continuing up to now.
In fact, there are three vessels of Chinese maritime militia and a ship of the People's Liberation Army Navy spotted 1-5 nautical miles from the sandbars.
This is understandable because the Subi Reef is also near the sandbars," Alejano told reporters.
Pag-asa (Thitu), the second largest island Spratly group of islands, and a high-tide elevation feature, is located about 480 kilometers west of Puerto Princesa City in Palawan.
Alejano said the sandbars lie within 12 nautical miles of both Subi Reef and Pag-asa island. However, the difference is that Subi Reef was once a low-tide elevation and was only later on reclaimed by China.
Following the ruling of the Permanent Court of Arbitration, Subi Reef cannot generate territorial waters neither a 200-nautical mile Exclusive Economic Zone (EEZ) because it is a low-tide elevation feature.
It was Alejano who first revealed and raised suspicion on the presence of Chinese ships near Pag-asa, a claim which was later supported by satellite images from American think tank Asia Maritime Transparency Initiative (AMTI) of the Center for Strategic and International Studies (CSIS).
Foreign Affairs Secretary Alan Peter Cayetano has downplayed Chinese presence in the area and said the Philippines will not cede "an inch" of its territory.
"Chinese forces are employing new tactics. They are harassing our patrolling vessels by continuously sounding their sirens to signify their opposition to our vessels visiting or patrolling the sandbars," Alejano said.
Source: http://news.abs-cbn.com/focus/10/03/17/chinese-ships-spotted-anew-near-pag-asa-island-lawmaker-says