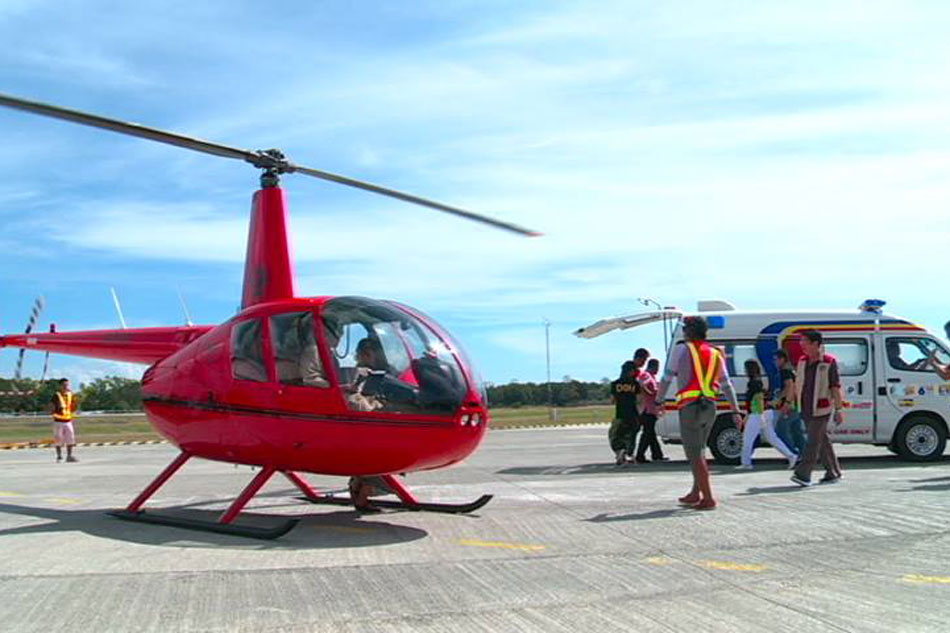 The Department of Health (DOH)-MIMAROPA announced Monday morning the resumption of regular flights in Palawan by its air ambulance to serve patients who need emergency services in remote barangays and island areas.
DOH-MIMAROPA Regional Director Eduardo Janairo said regular flights of the air ambulance officially resumed on August 15.
"The Civil Aviation Authority of the Philippines (CAAP) has already issued the Airworthiness Certification, meaning the aircraft is now in a condition allowing for safe operation. All the needed parts were replaced and the aircrafts have been duly inspected, and 100% fit to fly," Janairo said.
He said those needing assistance may contact the new Globe Hotline 0917-5531651 for the air ambulance, which will be open 24/7 to accommodate text messages and calls of patients. Smart Hotline 09985492585, on the other hand, will still be used.
Janairo explained that under Republic Act 9497, the CAAP has the authority to regulate air transportation in the country to ensure the safety, quality and reliability of air transport services for the riding public.
To date, DOH-MIMAROPA's two air ambulances conduct an average of 2-3 flights a day, and have transported a total of 99 patients from February 9-July 31, 2017.
The regular patients who had been transported were from the municipalities of Cuyo, Magsaysay, Balabac, and Brooke's Point.
Emergency patients from nearby Zamboanga and Tawi-Tawi are also being serviced, and brought to the nearest health facilities in Palawan.
"We are also expecting a plane donation, one Cessna 182Q aircraft from a non-government international organization based in the United States that may also be used in transporting emergency patients in MIMAROPA," Janairo added.
He also called on people who own seaplanes to help in transporting emergency patients from island barangays where there are no air strips.
The air ambulance was made possible through a memorandum of agreement (MOA) signed on February 8, 2017 by DOH-MIMAROPA and the Philippine Adventist Medical Aviation Services, Incorporated (PAMAS) with headquarters located in Brooke's Point, Palawan.
Source: http://www.pna.gov.ph/articles/1008410