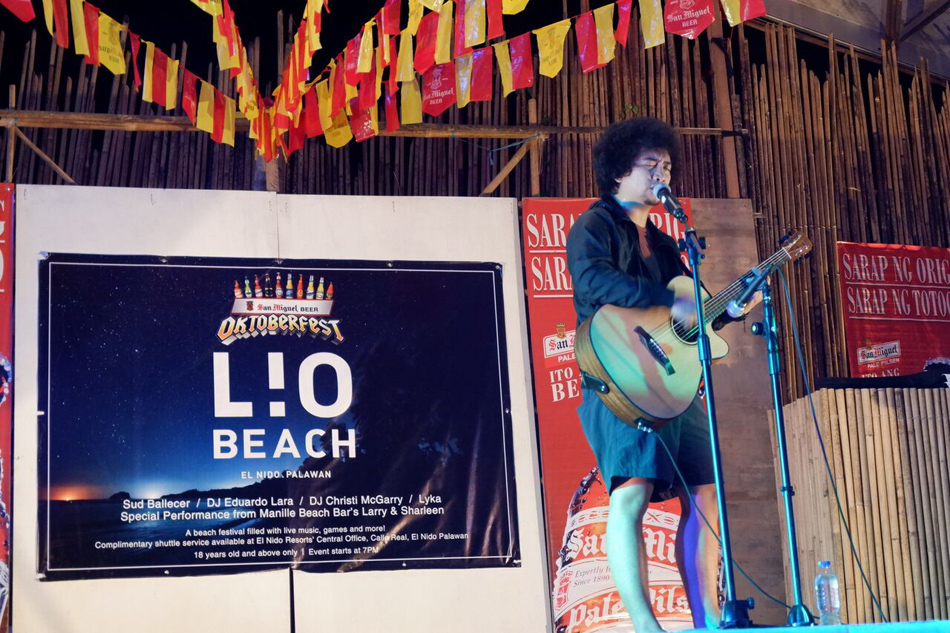 EL NIDO – A stormy night didn't stop the party by the beach at the Lio Tourism Estate in this Palawan town Saturday, as locals and foreigners alike braved the rain for beer and good vibes in the first Oktoberfest celebration here.
The El Nido beer fest took a departure from the usual loud Manila Oktoberfest parties as it sought to give the over 300 guests that night the perfect beach-side vibe.
The 2017 Oktoberfest here featured acoustic performances from Sud Ballecer, frontman of rock/jazz fusion band SUD; and El Nido's local artist Lyka. Flair bartending duo Liquid Concepts also lit up the night with their performances. 
As the night got late, DJs Eduardo Lara and former beauty queen Christi Mcgarry took the stage for spin, transforming the cozy beachside tent into a wild party place until way past midnight.
Oktoberfest, which originated in Germany, has taken its own form in the Philippines as it has become a venue for the top Filipino musical acts. The annual beer-fest has been touring different places in the country in recent years.
The first Oktoberfest in El Nido last Saturday may have been a little limited by the weather. But if the party comes back here in 2018 and the weather is good, it's surely something worth checking out.
Source: http://news.abs-cbn.com/life/10/16/17/beach-party-lovers-brave-stormy-weather-for-first-oktoberfest-in-el-nido